Douglas Glickert, President
dglickert@peekskillcsd.org
Douglas has been a resident of Peekskill for 16 years. He resided in Hillcrest Park for 9 years where he served as group president before moving across town to Union Ave. He began serving residents of Peekskill as a volunteer for Learning Partners on Main St. tutoring students after school, coaching young adults with GED prep, and running a summer camp. After a year, he became the director of the program and linked arms with the school district to help hundreds of students graduate with diploma's and GED's. He continued volunteering his time where he served on the Lapolla Little League Board and coached for many years. His favorite memory was coaching the 12 year olds and guiding them as huge underdogs to a division championship for Peekskill for the lower NY district section - a first for this town in very long time.
He created a Life Skills youth group after that to give kids ages 10-15 something to do on Saturday nights in Depew Park. They played all kinds of sports, swam, took trips, heard speakers from all walks of life, and got a spiritual message of encouragement. He did that for seven years and moved on to serve Peekskill on their Youth Board. He is currently teaching second grade in the Bronx and enjoys it very much. You will often see his wife Yvonnett, two sons (Cody and Kyle), and two daughters (Airika and Jodi) playing family games in the park, attending book clubs, and hosting community BBQ's at their home. He enjoys playing in the local softball leagues and attending the First Baptist Church on Highland Ave. in Peekskill.
Douglas has received the Young Alumni of the Year Award from Messiah College in 1997, Board Achievement Award in 2014, and Westchester County named a day after him for his 40th birthday. He is currently serving his second term as board president.
Colin Smith, Vice President
Lisa Aspinall-Kellawon
laspinall@peekskillcsd.org
Lisa Aspinall-Kellawon is a Peekskill resident and a first-term Peekskill School Board Member. Her goal is to be an advocate for children by helping them receive a sound education. She believes education opens the doors to most opportunities and provides a foundation from which one can grow and self-actualize, while being a primary building block in a prosperous and financially responsible life.
As a Board of Education Trustee, Ms. Aspinall- Kellawon brings with her over 24 years of teaching experience, most of which she gathered during her time teaching at the Central Harlem School District in New York City. There, she began her career at an early childhood education school servicing students from Pre-K to Grade 2 as a Title I math teacher, second grade common branch teacher, math coach and teacher trainer.
Ms. Aspinall- Kellawon holds a Bachelor's degree in Business from the College of New Rochelle and a Master's degree in Multicultural Education from the College of Mount St. Vincent. She is also a member of the group SPARC (Social Progress Advocates for Real Change) and a member of the Mount Olivet Baptist Church in Peekskill.
Jillian Clausen
jclausen@peekskillcsd.org
Jillian Clausen was born and raised in Peekskill and has attended every school in our District except Oakside. She graduated from Peekskill High School in 2008. Ms. Clausen attended college and graduated from Guilford College in Greensboro North Carolina with a B.S. in Business Administration and Psychology and a minor in Human Resource Management. After college she learned about Educational Advocacy and trained to advocate for students with special needs. She is a member of the Religious Society of Friends, also known as the Quakers, and holds their values of peace, equality, community, stewardship, integrity, and simplicity paramount. She has worked with children and cared about their welfare and education for as long as she can remember- doing everything from babysitting, to donating time in college to help in a first grade classroom, and to helping children in our area as an educational advocate. She is engaged to her Peekskill High School sweetheart.
"Go Red Devils!" - Jillian Clausen
Maria Pereira
mpereira@peekskillcsd.org
Maria Pereira has been a resident of Peekskill for approximately 30 years. She is a tax payer as well as the parent of a child in the District. Ms. Pereira is one of the founding members of the Peekskill Education Foundation and, since 2006, has been a board member for the Peekskill Youth Bureau, which supports various after school programs. She is the president of the STEP Parents Association New York Medical Center in Valhalla, NY, a Science and Technology Enrichment Program for promising minority students, and has been a board member of this organization since 2009. In addition, Ms. Pereira has served as a treasurer for both the Peekskill Education Foundation and the STEP Parents Association.
Ms. Pereira was previously employed at Nortel Networks, IBM and the Veterans Home at Montrose, and has been employed by the Town of Cortlandt since 2008.

Ms. Pereira attended Mercy College and holds an Associate's degree in Business, a Bachelor's degree in Information Systems and Technology and a Master's degree in Organization Leadership.
In her spare time, Ms. Pereira enjoys reading, swimming, dancing, and having a good time.
"I would like to harness all of my experience as a parent and as a volunteer to improve the quality of education by being a member for the Peekskill Board of Education. My goal is to ensure that all our children get the best education for the tax dollars spent, exercising at all times good stewardship. I am passionate about the quality of education in the school district." –Maria Pereira
Michael Simpkins
msimpkins@peekskillcsd.org
rsullivan@peekskillcsd.org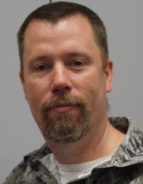 Richard has been a resident of Peekskill for over 11 years and has previously served the children in PreK - 1st grade as PTO President for 2 years. He is currently a coach and board member for LaPolla Little League.
When not working as a Theatrical Engineer on Broadway, Richard enjoys investing his time in the children of the Peekskill City School District. With a passion for promoting literacy he has been a guest reader in Kindergarten classes and is currently collaborating with teachers and administrators to implement new reading initiatives.
As a member of the Peekskill Board of Education, Richard is looking forward to bringing transparency to the district and working with all stakeholders to ensure that our children's education is the number one focus in decision making.