*Please take IMMEDIATE Action*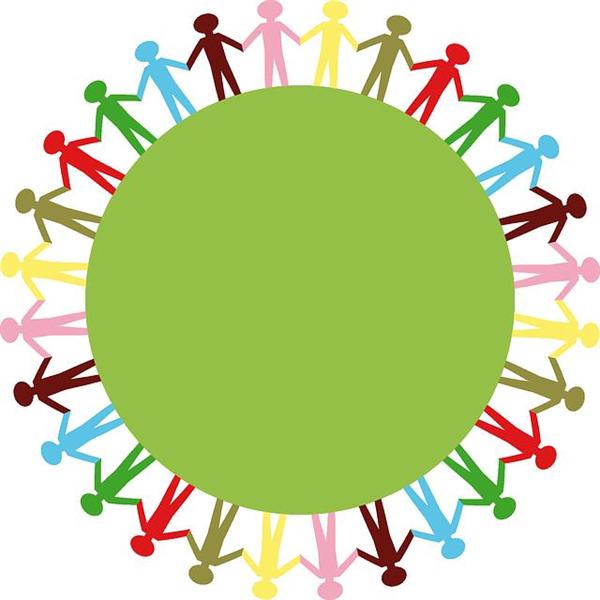 Let your Voice Be Heard: Stand up and Advocate on behalf of the 3,400+ children of the Peekskill City School District; Make Public Education Whole
In recent years, Peekskill City School District and other small city school districts have been challenged in their educational mission by decreasing school aid, rising costs, and increasing state mandates, which in many cases are unfunded. These fiscal constraints have directly impacted our district that continues to grow in size and requires us to accommodate our learners in an equitable and competitive manner. "The quality of a child's education should not be a function of where that child resides." As noted in the January, 2014 report on Inequality in NY School Funding Report.
It is the duty and mission of PCSD to provide students with the depth and breadth of educational programs and services so they have the skills and knowledge to be college and career-ready, whether their plans include higher education, the workplace, a trade or craft, family business or the military.
The state's implementation of the Gap Elimination Adjustment (GEA) to address its own budgetary issues denied school districts previously promised aid. To date, Peekskill is at a loss of over $16 million under the GEA. Also, the district has lost more than $22 million in Foundation Aid, which needs to be fully restored so our district can fund staff and programs that continue to create educational opportunities for our children.
PCSD is proud of its schools, students and community, and committed to moving forward as a place where people want to live, raise and educate their children. The district encourages the community to be a part of that process and help prepare students for the future. It is our responsibility to provide educational opportunities that are equitable to our suburban counterparts so as our students are afforded parity as it relates to remaining competitive post high-school and within the global economy.
Our district deserves the right to an equivalent and sound education for all students. The following highlights solutions to the fiscal challenges placed upon our growing system over the years.
1. Restore both GEA and Foundation Aid;
2. Remove the School-Aid Growth Cap;
3. Fund unfunded Mandate; and
4. Fully Fund full-time preschool for eligible children.
Advocacy takes many forms. It could be a formal letter to an elected official asking for change, an informal letter with an anecdote, a comment made during a public forum, a letter to a newspaper editor or formal testimony at public hearings. We are providing sample letters below related to an issue we believe to be of immediate concern to our school district and likely to gain traction with our State government at this time. You are encouraged to customize any sample letters below to your liking, or you may use them as written if you prefer.
Five (5) Convenient Ways to TAKE ACTION:
Copy the letter below and click here to paste it into an email to all of Peekskill City School District's State representatives listed below.
Click here to print out a letter and mail it to any or all of the addresses listed below.
Click here to go to the Voter Voice page of the Westchester Putnam School Boards Association website. You will find a similar, customizable letter that you can easily send to our State representatives to eliminate the GEA and increase school Foundation Aid.
Click here to add your name to the online petition to fully fund our schools, help our children and stop raising our taxes.
Call any or all of the phone numbers listed below and let your voice be heard.


Sample Letter:
Restore Full Funding to our Schools: Eliminate the Gap Elimination Adjustment (GEA) and increase school Foundation Aid
The 2016 NYS Budget must address school funding issues. The cost involved in providing an appropriate public education to every student in New York State, as mandated in the New York State Constitution, continues to increase due to factors beyond the control of local school boards, including, but not limited to, increased cost of external services required to meet state requirements and the ever-increasing cost of teacher and employee retirement plans.
The unprecedentedly low inflation rate this year means that the New York State Tax Levy Cap for the 2016-17 year will likely be close to 0%, allowing little or no increase in overall school tax revenues. The aforementioned increasing mandated costs are in no way exempted or accounted in the calculation of the annual Tax Levy Cap and since its inception, $8.8 billion statewide has been lost to the State under the Gap Elimination Adjustment.
The Peekskill City School District alone has lost over $38 million.
Nonetheless, New York State Comptroller Thomas P. DiNapoli projects a $3 billion New York State budget surplus for 2015.
I call upon Governor Andrew Cuomo to include both repeal of the Gap Elimination Adjustment, an increase in school Foundation Aid, and restoration of the lost aid, $8.8 billion statewide and $38 million to the Peekskill City School District ("Lost Aid"), in his Executive Budget.
I also call upon the New York State Assembly and New York State Senate to actively support Gap Elimination Adjustment repeal, significantly increased Foundation Aid, and restoration of Lost Aid, in the coming budget negotiations.
Furthermore, I call upon Governor Andrew Cuomo, the New York State Assembly and New York State Senate to oppose the adoption of any budget which does not include Gap Elimination Adjustment repeal, significantly increased Foundation Aid, and restoration of Lost Aid, for all school districts statewide.
Sincerely,
Your Name
Additional Information and Resources:
______________________________________________________________________________________________________________
New York State Contacts
Governor
Governor Andrew M. Cuomo
NY State Capitol Building, Albany, NY 12224
Phone: (518) 474-8390 Email: http://www.governor.ny.gov/contact/GovernorContactForm.php
Facebook: www.facebook.com/GovernorAndrewCuomo Twitter: @NYGovCuomo
County Legislator
County Legislator John G. Testa
148 Martine Avenue, White Plains, NY 10601
Phone: (914) 995-2800 Web address: http://westchesterlegislators.com/district-1.html
State Representative
Assemblywoman Sandra R. Galef
2 Church Street, Ossining, NY 10562
Phone: (914) 941-1111 Web address: http://assembly.state.ny.us/mem/?ad=095
Email: GalefS@assembly.state.ny.us

State Senator
Senator Terrence P. Murphy
Legislative Office Building, Room 817, Albany, NY 12247
Phone: (518) 455-3111 Web address: http://www.nysenate.gov/senator/terrence-p-murphy
Email: murphy@nysenate.gov

Senator Murphy's Education Aide
Mandy Fallon
LOB Rm 817, Albany, New York 12247
Phone: (518) 455-3111 (845) 225-3025
Senator Murphy's Chief of Staff
Matt Slater
691 E. Main Street, Shrub Oak, NY 10588
Phone: 914-962-2624
Senator Murphy's Scheduling Contact
Mike Alleva
691 E. Main St., Shrub Oak, NY 10588
Phone: (914) 962-2624
U.S. Representative
Congresswoman Nita M. Lowey
222 Mamaroneck Ave, Suite310, White Plains 10605
Phone: (914) 428-1707 Web address: http://lowey.house.gov/
U.S. Senator
Senator Charles Schumer
Hart Senate Office Building, Washington DC 20510
Phone: (202) 224-6542 Web address: http://www.schumer.senate.gov/
U.S. Senator
Senator Kirsten Gillibrand
531 Dirksen Senate Office Building, Washington DC 20510
Phone: (202) 224-4451 Web address: http://www.gillibrand.senate.gov/
Legislative Director - Lower Hudson Education Coalition
Judy Wiener
Phone: (914) 232-9262 Email: lhec.info@gmail.com
The Honorable John J. Flanagan


Majority Leader, New York State Senate
State Capitol Building, Rm. 330
Albany, NY 12224
Phone: 518-426-6904
Email: flanagan@nysenate.gov

Judith Johnson
Member, NYS Board of Regents
NYS Education Department
89 Washington Avenue
Board of Regents, Rm. 110 EB
Albany, NY 12234
518-474-5889
Ms. MaryEllen Elia
Commissioner
NYS Education Department
89 Washington Avenue
Albany, NY 12234
518-474-3852
Dr. Merryl H. Tisch
Chancellor, NYS Board of Regents
NYS Education Department
89 Washington Avenue
Board of Regents, Rm. 110 EB
Albany, NY 12234
518-474-5889
Email: Regent.Tisch@nysed.gov